Technical hook and loop
Technical hook and loop tape is a tape to which requirements may be set! Continuous innovation for all kinds of sectors makes it possible to lift products to a higher level. On this website you see a few options, but feel free to call/email us, we are happy to think along with you.

Technical fabrics
Technical fabrics are fabrics to which requirements may be set! This can be done according to different European norms
We also regularly supply a combination of different European norms.
Unique solutions for every problem
Glue problems?
Do you have problems with gluing on PP or other granulate? Ask us for the Intermold solution. Do you have problems gluing on concrete? Ask us for the N35 solution.
Complaints zip closure?
Do customers consciously cut the bag open under the zipper? Or do you not yet have reclosability? Does your product lose its quality faster as a result, or is it regularly lying on the floor? Easylock by Aplix® is a great solution: available in 3 versions, so always the right version for your specific application.
Visibility issues?
Want invisibility? Anti-infrared fabrics, anti-infrared hook and loop tape. Want visibility? Cordura® in fluorescent colors (EN20471) and/or with woven reflective tape, possible in jacquard design. Fleece fabrics in fluorescent colours. Fluorescent hook and loop tape. Fluorescent mesh/spacer.
More often easy (partial) changes of upholstery?
In contrast to other traditional fastening systems, Decogrip by Aplix® offers a unique modular concept that makes it easy to (partially) renew the wall covering and/or floor covering.
Fire retardancy or fire resistance important?
Fire-retardant Cordura® according to EN 11416. Nomex® fabric. Cordura® laminated with aramid fleece. Nomex® hook and loop. Nomex® seam seal tape. Fire-retardant insulation for clothing and sleeping bags.
Do you also attach great importance to sustainability?
ISO 14001. Recycled polyester fabrics, fleece of recycled polyester or biobased material. Insulating material from recycled material.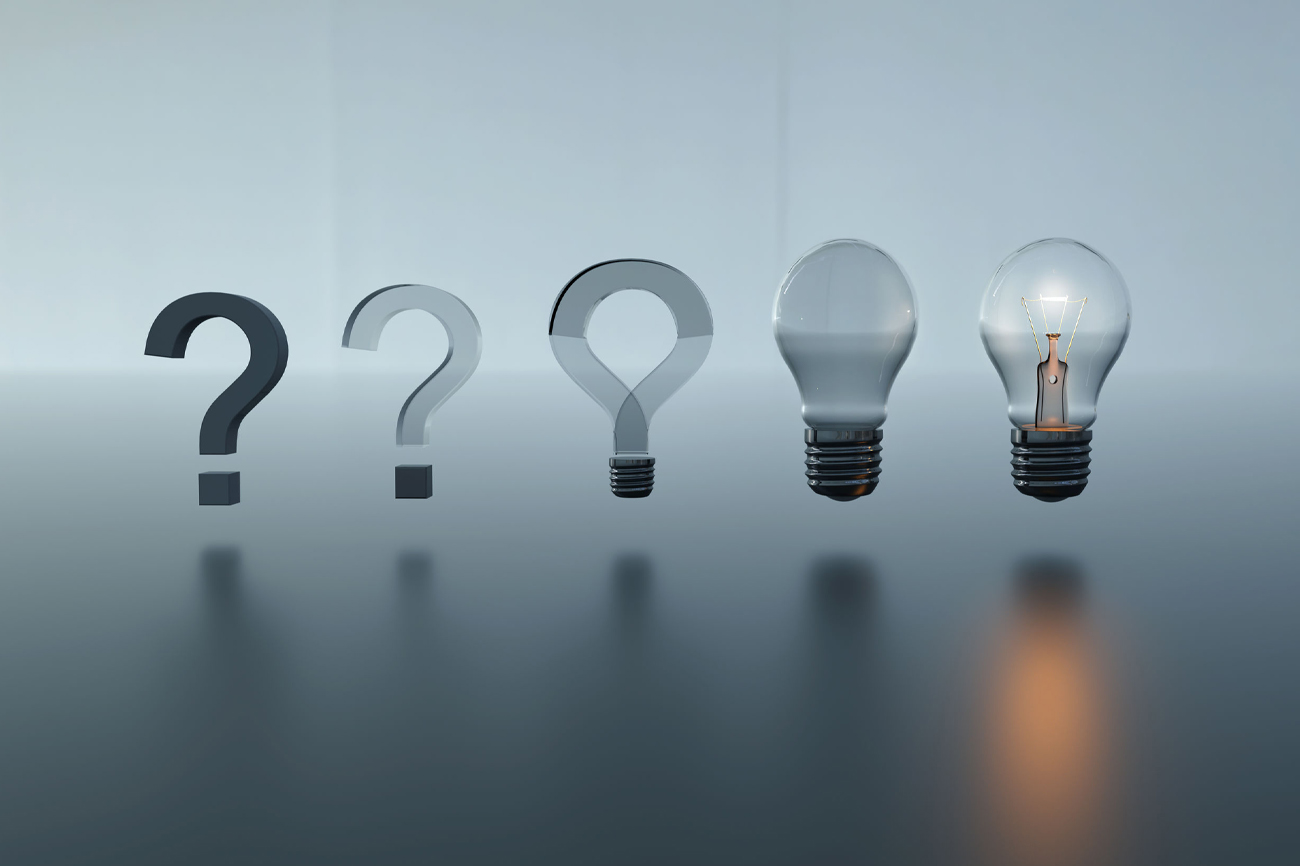 van gestel was founded in 1973 by Frits van Gestel and is the exclusive agent in the Benelux for technical hook and loop tape and technical fabrics from renowned manufacturers: Aplix, C.F. Weber, Climashield, Frati, Green Side and Vetex. Regie van Gestel joined the company in 2000 and has been running it since 2003.
Originally, van gestel mainly focused on products used in the shoe industry (Waalwijk, city of shoes and leather). Since the eighties, we also answer questions for other sectors such as corporate clothing/uniforms, packaging, construction, aviation industry, cable industry, medical sector, museums.
NEWS
Follow us closely. Stay informed of the latest developments and new trends in technical hook and loop tape and technical fabrics.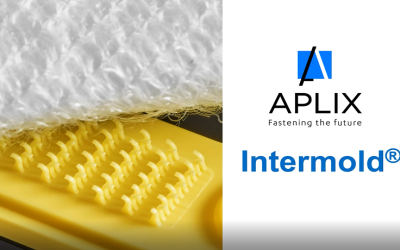 Discover Aplix Intermold® technology: injected plastic hooks ! It is a breakthrough patented one-step injection molding solution which allows the creation of hooks directly into your plastic part. ▶️ No adhesives▶️ Improved design▶️ Cost savings▶️ Environmentally...
Lees meer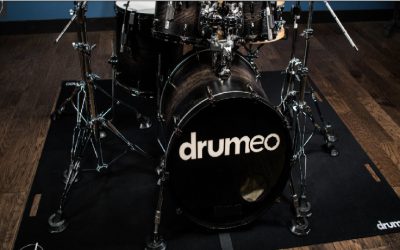 Our valued customer Joost Koopmans from JK Drum Systems tells enthusiastically on national radio about his successful product JK Drumplates,  in which our loop tape is processed. With his invention he comes to rescue of many great drum artists of the biggest bands...
Lees meer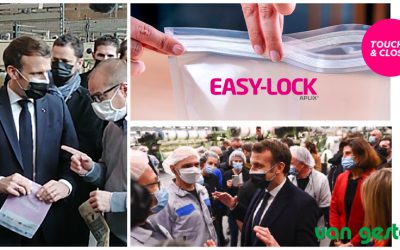 President Emmanuel Macron visited Aplix's factory in Le Cellier, France, February 11. Easylock by Aplix® reviewed by the French president! The President opened and closed the Easylock pouch and was amazed at the sensory effect of this innovative resealing solution. He...
Lees meer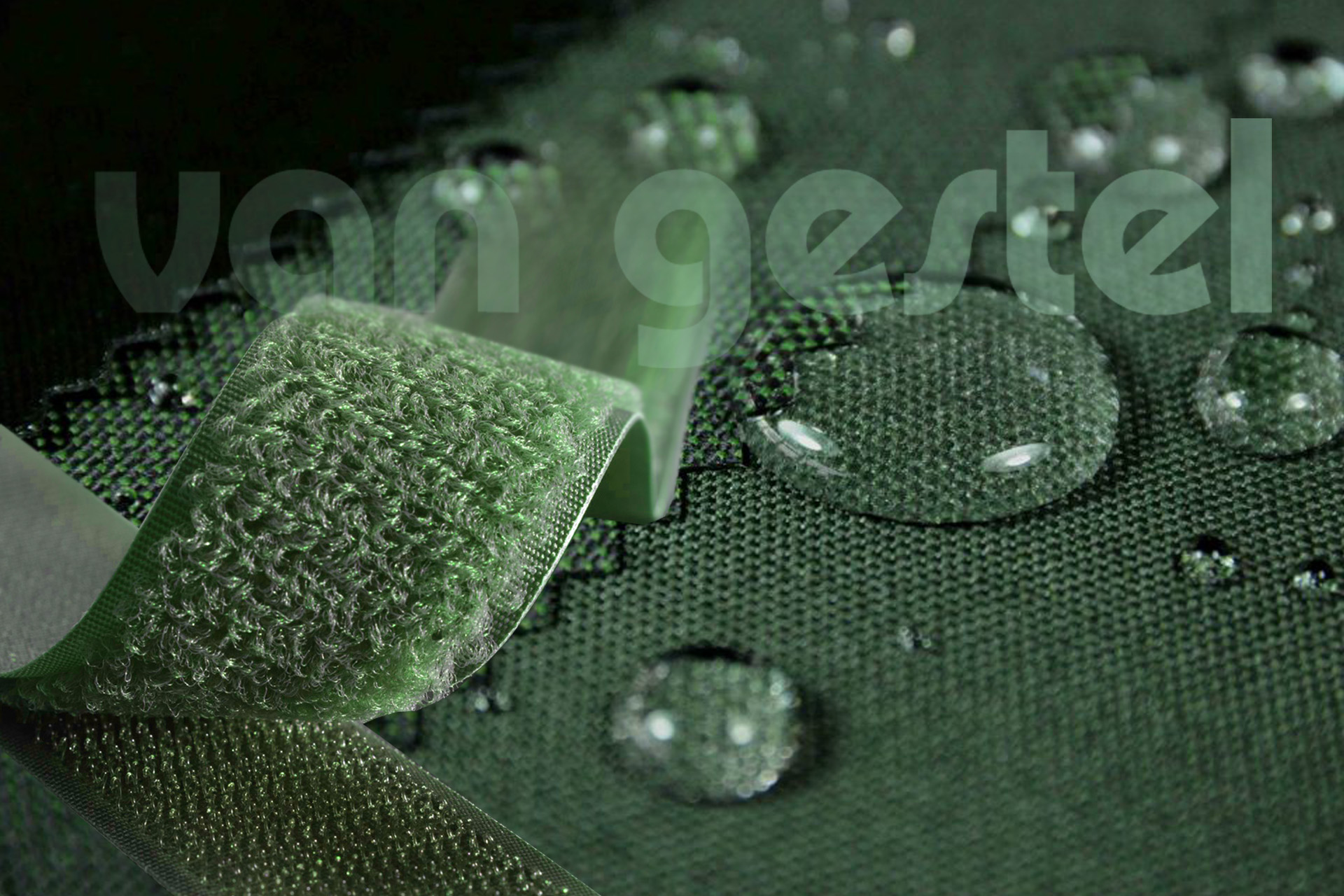 Mediation & tailor-made advice
With our technical, high-quality products, we are happy to help customers solve their challenges and/or inspire them to improve the quality of their products/make them more environmentally friendly.
We have experience in: 
Workwear and uniforms: Cordura®, aramids, fire retardant, anti-static, anti-infrared, EN norms, lightweight insulation material, fleece/softshell, seam sealing tapes;
Geotextile: permeable textile for water and road construction, green roof;
Aviation, train, trucks and buses: products according to Airbus and Boeing standards, fixing insulation, panels, seat covers, carpet;
Medical sector: hardware braces: Intermold®, software braces, closure of stoma bags, surgical drape, Dropstop® for mouth caps;
Cleaning sector: both hardware (Intermold®) and software (hook and loop tape for high-temperature washable wipes or disposable wipes);
Upholstery: Decogrip by Aplix® to fix and easily replace (partial) panels, (ceramic) tiles, carpet, laminate.
Packaging industry: next generation zip closure, food and non-food, can be added to your production process as a zip closure. But we can also offer ready-made bags or bring you in contact with a co-packer who already works with our product.
More information or schedule a visit (online) ?
Please feel free to contact us and send an email to info@gestel.info or send us your details using the form. We will then contact you as soon as possible.
© van gestel agenturen 2023