President Macron visits Aplix factory in Le Cellier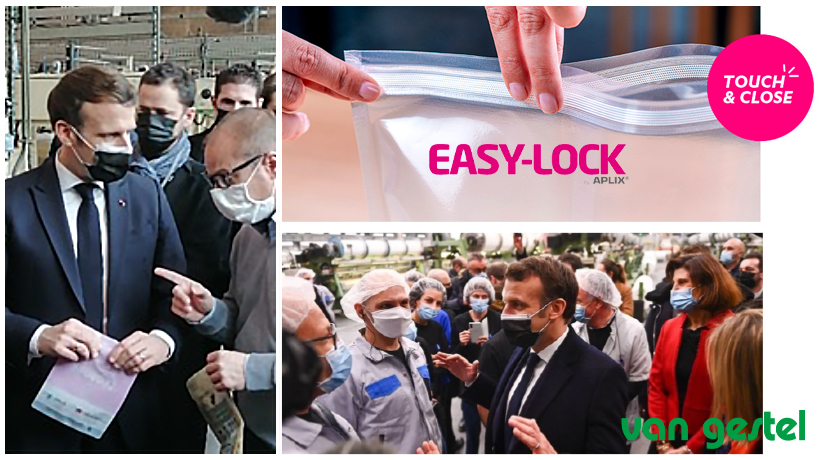 President Emmanuel Macron visited Aplix's factory in Le Cellier, France, February 11.
Easylock by Aplix® reviewed by the French president! The President opened and closed the Easylock pouch and was amazed at the sensory effect of this innovative resealing solution. He even left with his own sample bag!
Do you want your own Easylock sample bag, just like the French president? We await your request with interest.
© van gestel agenturen 2023